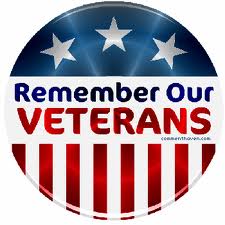 Support Rebuilding Together Broward this Veteran's Day
Did you know that almost half of all the homeowners we hope to serve this year will be veterans?
This year Rebuilding Together Broward has a goal of making 50 homes safer, allowing homeowners to once again have peace of mind.
This month alone we will work on 4 homes of veterans and military families.
Rebuilding Together Broward provides free home repair and safety upgrades to very low income elderly and disabled homeowners as well as veterans. In honor of all those who serve we are asking YOU to make a simple commitment. Let's come together as a community and commemorate Veteran's Day, 11-11-12 like never before.
Here are TWO WAYS you can help support Rebuilding Together Broward this Veteran's Day:

Go to www.firstgiving.com/28139 and create your own fundraising page. Tell your friends, family, colleagues and coworkers why you support Rebuilding Together and ask them to make a onetime donation. Whether you are a committee member, day of volunteer or just a long time supporter, ask your network of friends and family to support your passion for Rebuilding Together by making a donation. * Your goal of raising just $500 can make necessary renovations to make a bathroom safe and sanitary. * A goal of $1,000 can help to put a new roof on a home for a homeowner that has lives with buckets around them to catch rainwater.
Or, to sign up for monthly giving visit

Link to Monthly Giving Site

and find 11 people to make the same commitment of just $11 a month.
It has never been so easy to fundraise before! Think of the hundreds of people you have in your email database. How many of those people would be proud to support this initiative, if only there was asked? Perhaps some of them might even take on the challenge of creating their own page or recruiting 11 people they know to support Rebuilding Together Broward.
Just $11 a month can help support the efforts of our organization. Funds raised from this initiative will support Rebuilding Together Broward's operating costs to support our "Safe and Healthy Homes" program.
Your donation will go to help families like the McEnany family. The tenacious Mr. Donald McEnany is 80 years old and a Korean War veteran. The Ex-Navy Airman received an honorable discharge from his temporary assignment in the Army with the UTO. He reflects back on his service fondly while carrying out his crewman duties from 1951-1955. Currently, he has resided in his Hollywood home for over 50 years. The Airman is happily married to his wife Marry of 52 years and are gleefully enjoying their golden years together. The Connecticut natives found their way to Florida by way of Knome, Alaska when their son Phillip was diagnosed as a blue baby (a rare blood disorder) during infancy. Now poignantly reflecting Mr.McEnany can't help but smile as he thinks of all the days Phillip spent playing handy man around the house. "Everything has gone down since he passed away, he used to keep everything tip top around here "said Mr.McEnany. The more than 30 year Post office retiree has a very positive attitude and generally takes life one day at a time. When asked what is his life's motto he said simply "Live and let live "with the lord as his only role model. Mr.McEnany does not stray too far away from his catholic roots as he carries the lord with him in all that he does every day. Mr.McEnany and his wife Marry suffer from a number of health conditions ranging from coronary heart disease (CHD) to chronic breathing disorders and diabetes. The couple is in need of many interior and exterior modifications and repairs. Their appliances are old and in need of replacement, the carpet has not been replaced in over 50 years amongst other minor plumbing and electrical issues. They pray that Rebuilding Together can give the help they need to enjoy their twilight years in their Hollywood home. Support Rebuilding Together Broward and together let's help families like the McEnany family.